NTF AUDIO WORKS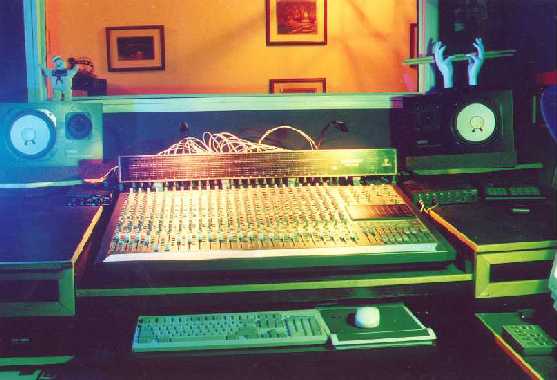 NTF studios philosphy is fairly simple and direct. Our goal is to craft a great album and pre-production is a huge key. Long before a song hits the tape it should be tweaked and refined by a producer with skills in developing a great song. Way to many albums are produced by engineers or by the band itself and in most cases leaving alot of room for improvement. If that step is properly completed the album will enter the recording phase on a strong foot. During that time we also develope scratch tracks to minimise cost and time wasted. We have also structered our rates in a way that reduces cost to the artist during pre-production, micing and set-up. It makes sense to enable us to get the recording sounding its best before the tape starts to roll and not eliminate the artists recording budget.On that note, we prefer to custom taylor packages that enhance the needs of the project and budget. We have also worked on giving the studio an enviorment and a sense of personality. NTF will not accept projects that bear our name and not be inline with the industry standards of quality. The studio has no budgets to meet or debts to clear. We are strict in our standards and desires to release the best work to our clients. Anything less is not an option and will not be considered.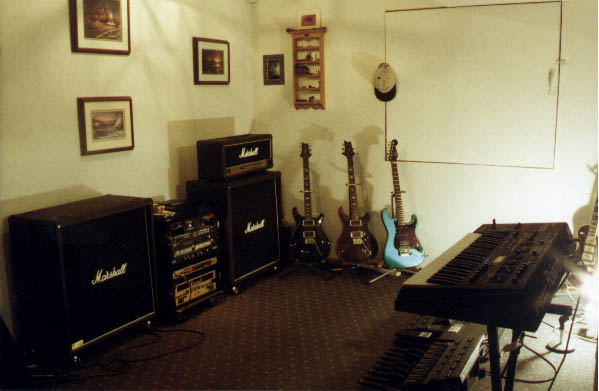 We will be updating this page soon. These pictures show our studios main recording room in front of the console rooms window.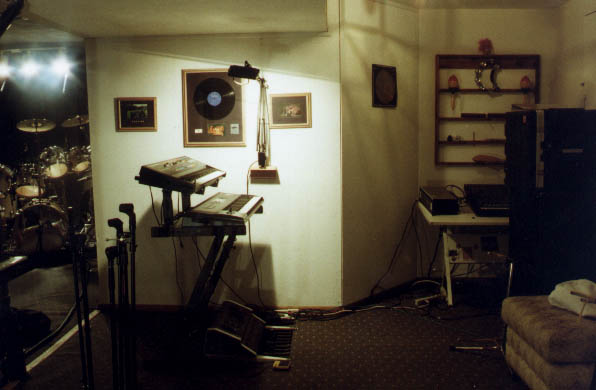 ---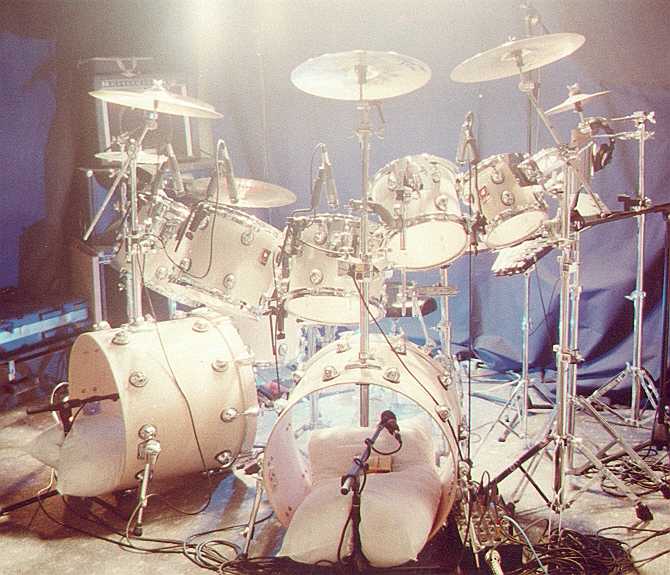 This is the drum room with a kit fully mic'd.
---
PARTIAL EQUIPMENT LIST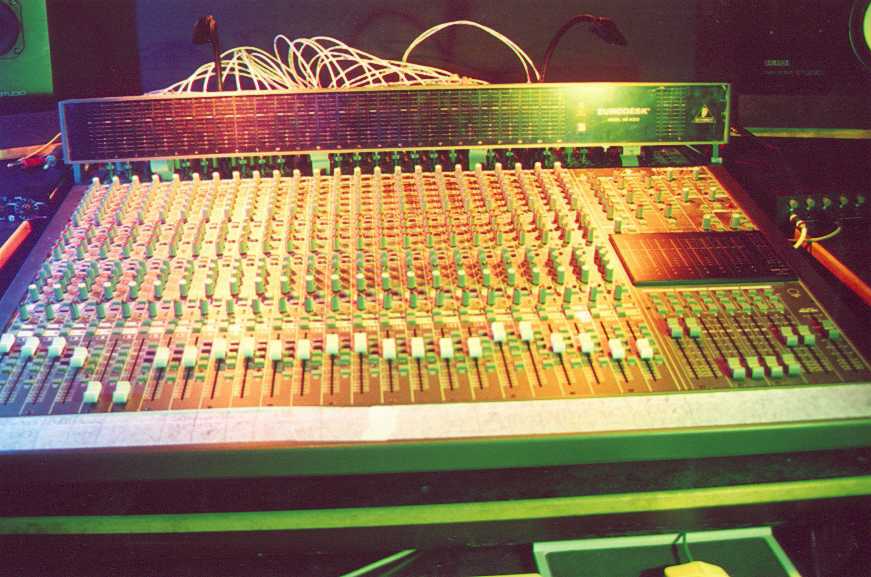 BEHRINGER MX 8000 EURODESK 24/48 CHANNEL MIXING CONSOLE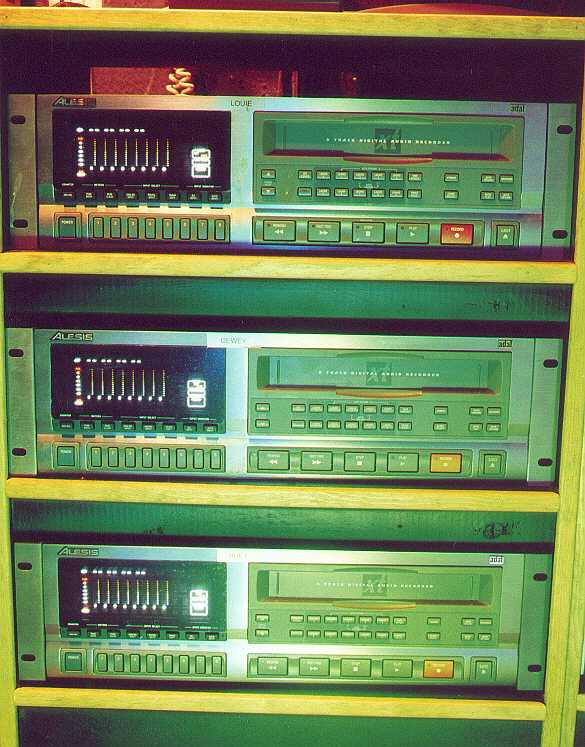 (3) ALESIS XL-15 ADAT'S




YAMAHA NS-10M STUDIO MONITORS/ ALESIS RA-100 REFERENCE MONITOR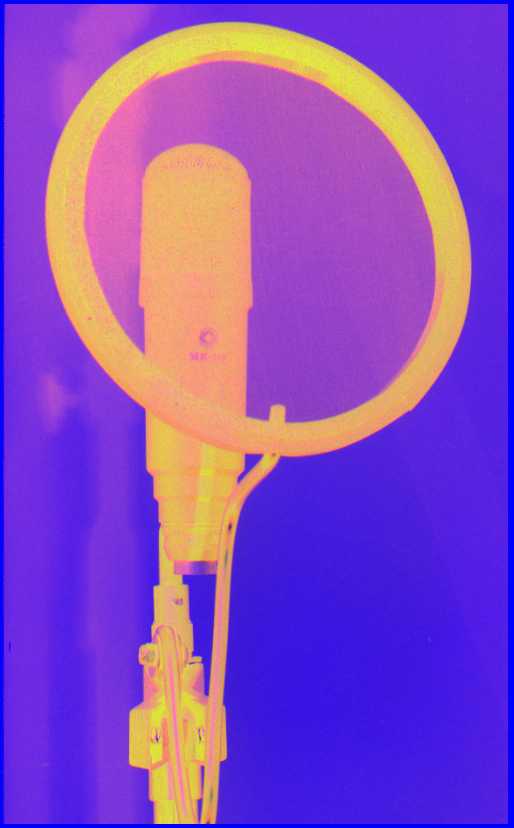 MIC'S- SHURE SM 57'S AND SM 58'S AND BG.014 CONDENSERS




SENNHIEZER 421'S




OKTAVA MK-319 VOCAL MIC




AUDIO TECHNICA P49 BASS DRUM MICS




PANASONIC SV-3800 PRO DAT FOR MIXDOWN



---
ADDITIONAL GEAR



---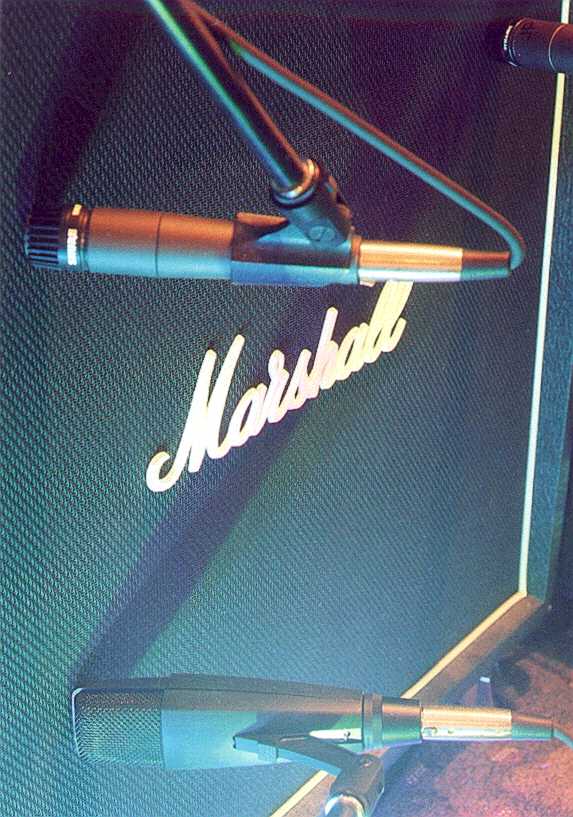 MARSHALL 9100 POWER AMP, JCM 900 MARSHALL HEAD, MARSHALL 1960B 4X12 CABINETS, ROLAND JP 8000, JUNO 106 INTERFACES W/ KORG 05RW/ DIGITAL SOUND MODIULE SNYTHESIZERS. rOLAND DR-5 DRUM MACHINE, ACOUSTIC GUITARS, FENDER PRECISION BASS, VARIOUS PERCUSSION



---
PRE-PRODUCTION




FOSTEX- 4 TRACK AND 8 TRACK RECORDERS WITH FOSTEX 812- EIGHT CHANNEL MIXING CONSOLE



---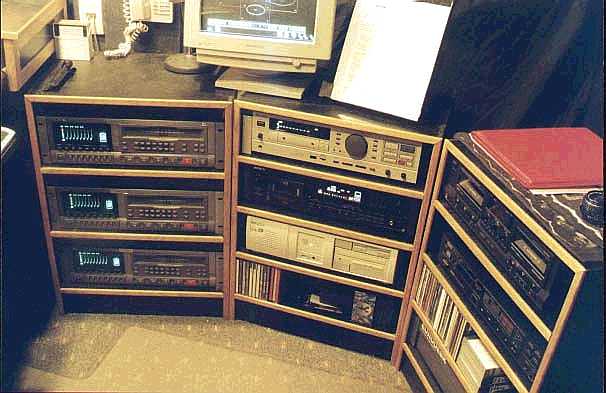 This is the heart of the studio. The Adat's, DAT's and computer editing and automated mixing processors are located next to the mixing console. We will be adding Cakewalk in January,2000.
---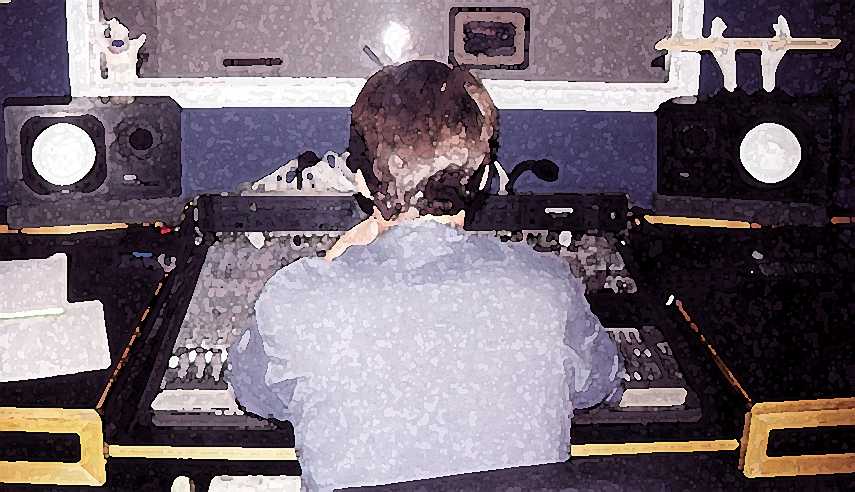 This is our Co-producer/engineer, Dean Bynum solving one of a trillion little hurdles we keep throwing at him and he keeps hanging out with us...Hmmm, brave man (that lets ya know he has been in the industry along time.)



---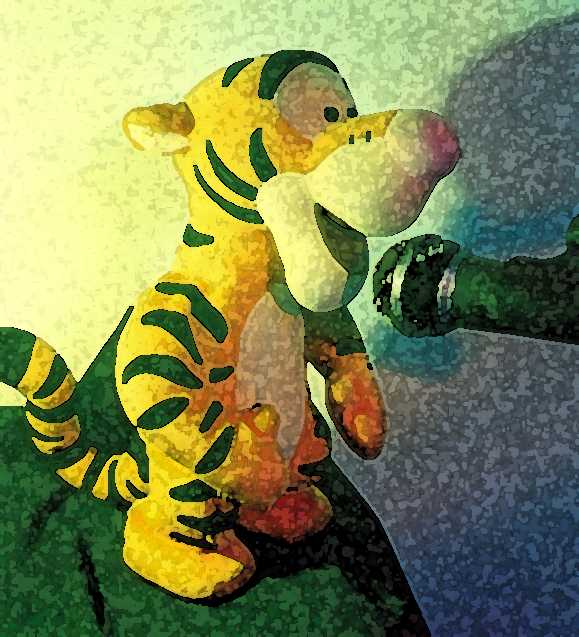 ---